SHARPS DISPOSAL INFORMATION
Sharps containers for the disposal of your used CLEXANE syringes are available to order through your healthcare professional.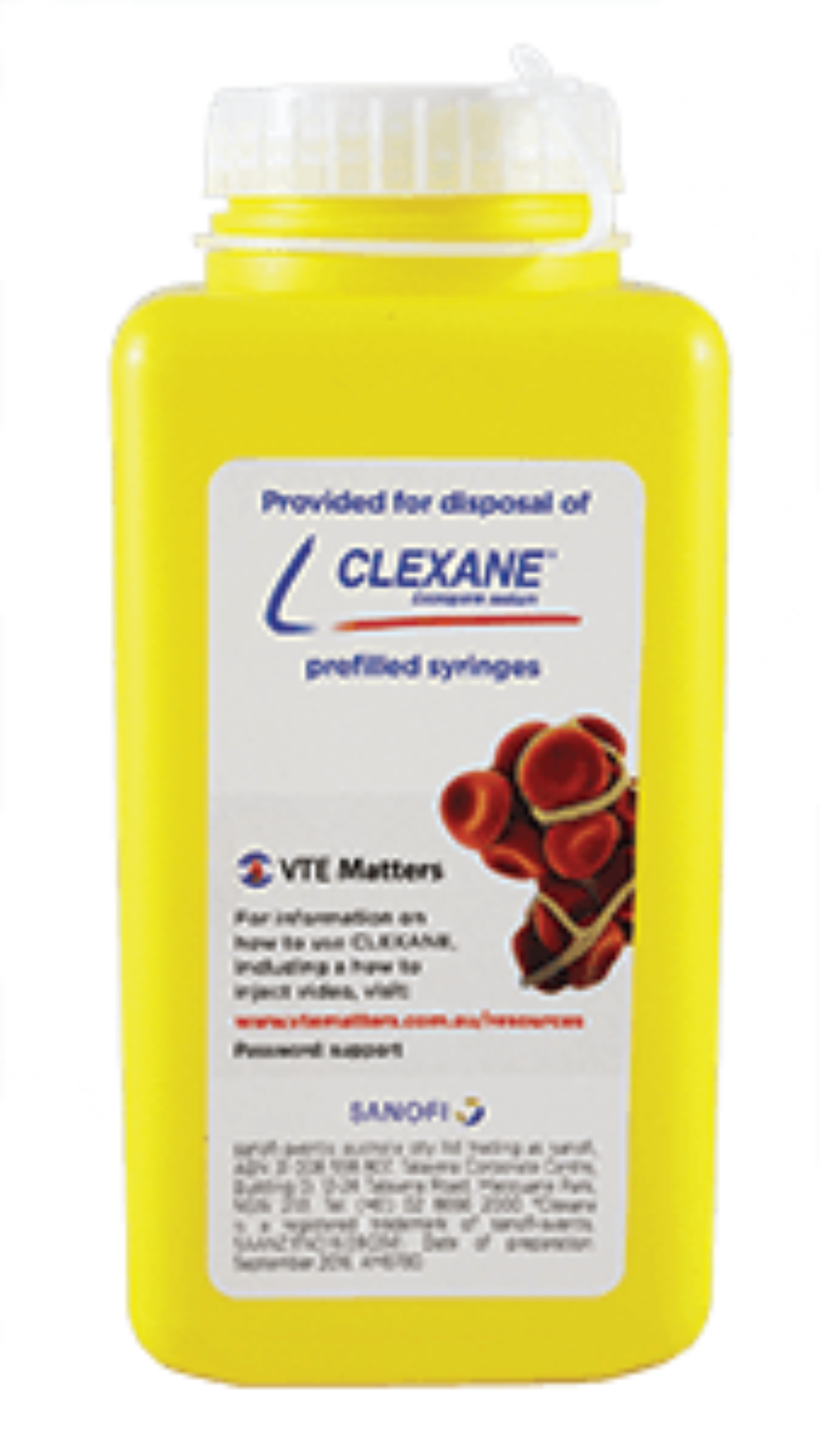 It is important to dispose of used syringes correctly as these are classified as hazardous waste and could pose a risk to human health or the environment if it is disposed of incorrectly. Please contact your health care professional (eg: doctor or pharmacist) for information on the most appropriate way to dispose of Clexane syringes in your area.
The below website may assist you in locating an appropriate disposal service:

SHARPS DISPOSAL INFORMATION
This area is restricted for patients prescribed Clexane. Enter the password below for access to resources for patients.
To obtain the password please refer to:
- Your health care professional
- Clexane patient brochures (provided by your doctor)
- Clexane patient kit (provided by your doctor)